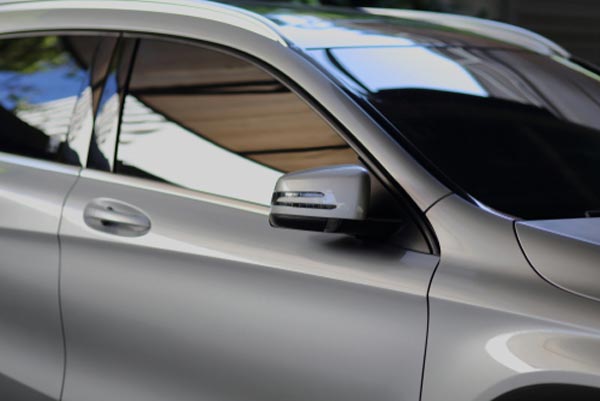 Window tinting in Holt, MI serves many purposes. It's great for privacy and UV protection, and gives your ride personality! A good tint job will go a long way, which is why it's important to choose Lincoln's Touch if you're interested in car window tinting. We use the best products and apply tint with precision, so you get all the benefits and the best bang for your buck.
We use Johnson Window Films to ensure maximum benefits for our customers. Plus, our window tinting has a lifetime warranty available, protecting you against unforeseen damages or other issues with the tint.
Pricing and Installations
We offer several options for car window tinting in Holt, MI, so you're guaranteed the very best results for your vehicle. Whether you want your windshield visor tinted, your full windshield or every window on your car, we'll make it happen. And, we do it all at affordable prices! Check out our pricing and installation options:
5 windows: $225
7 windows: $250
Full windshield: $150
Windshield visor: $85
Each window: $50
Full Front ClearShield Protection
In addition to car window tinting, we also offer protection for your bumpers, hood, fenders and mirrors in the form of our Solar Guard ClearShield Paint Protection Film. This application does a superb job of protecting your vehicle against the harsh elements and sun, which can cause lasting damage. Consult with us today to learn more about the benefits of ClearShield Paint Protection Film.
This service ranges from $800 to $1800 depending on the vehicle.
Additional Vehicle Modifications
Even beyond tinting, we're able to offer your vehicle a few much-needed upgrades and refurbishments. If you've got foggy headlights, are concerned about rust or want to make a change to the type of headlights you have, we're capable of delivering solutions. Visit us for:
Interior and exterior LED upgrades
Headlight and fog light restorations
Rust undercoating services
Our commitment is always to the integrity and appeal of your vehicle. If you're interested in car window tinting, ClearShield protection, headlight services, ceramic coating, or detailing services, contact us today at 517-243-3723.