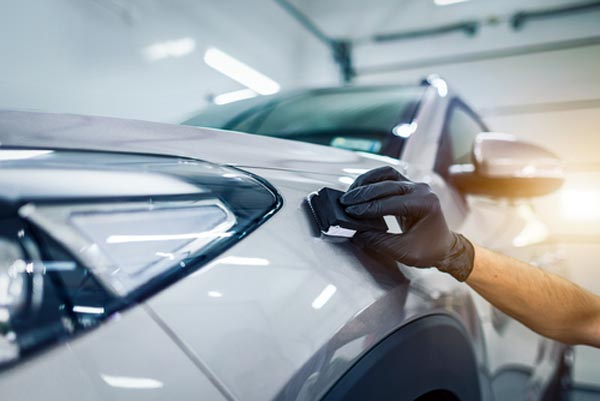 While most auto detailing shops promise a wax job that's flawless, Lincoln's Touch takes it one step further. We don't use wax for our exterior detailing—instead, we give our customers a whole new level of excellence with a ceramic car coating in Holt, Mason, Dehli Charter Township, Lansing, and Ingham County, MI! Ceramic not only leaves your car looking immaculate and beautiful, but it's also a great way to ensure long-term protection against pollutants that may harm your paint job.
Why Choose a Ceramic Car Coating?
There's a lot to love about a ceramic coating in Holt, MI. Thanks to its nanotechnology and specialized formulation, it offers results that far surpass the capabilities of a traditional wax job. Take a look at some of the biggest reasons to choose ceramic coating the next time you want a high-end detailing job:
Ceramic coating is hydrophobic, meaning it repels water to effectively prevent water spots and streaks. It also prevents beading on the car, for faster drying.
It also repels mud and dirt! Liquid debris—like water—are quickly jettisoned away to prevent buildups and residue that may damage your clear coat.
Ceramic car coating offers superior UV protection that protects paint, prevents oxidation and protects against rust. It keeps paint looking better, for longer.
Unlike wax, ceramic is supremely durable. A single coating lasts for years, as opposed to a good wax finish that might last for a few months.
We promise that by choosing a ceramic coating, you'll be able to see the benefits for yourself! You'll get long-term appeal and protection, which keeps your vehicle looking sublime even months and years after your last detailing job.
Warranty Information
Our ceramic car coating comes with a 4-year guarantee that protects against any issues caused by sun damage, debris or improper application of the coating. We stand by our work and will immediately correct any issues with your ceramic coating.
Beautify Your Vehicle
A good wax detailing will make your vehicle look brand-new. With quality ceramic detailing, it'll look better than it ever has before! Contact Lincoln's Touch today at 517-243-3723 to learn more about ceramic car coating, detailing, and window tinting services and what our skilled detailers can do for your vehicle.